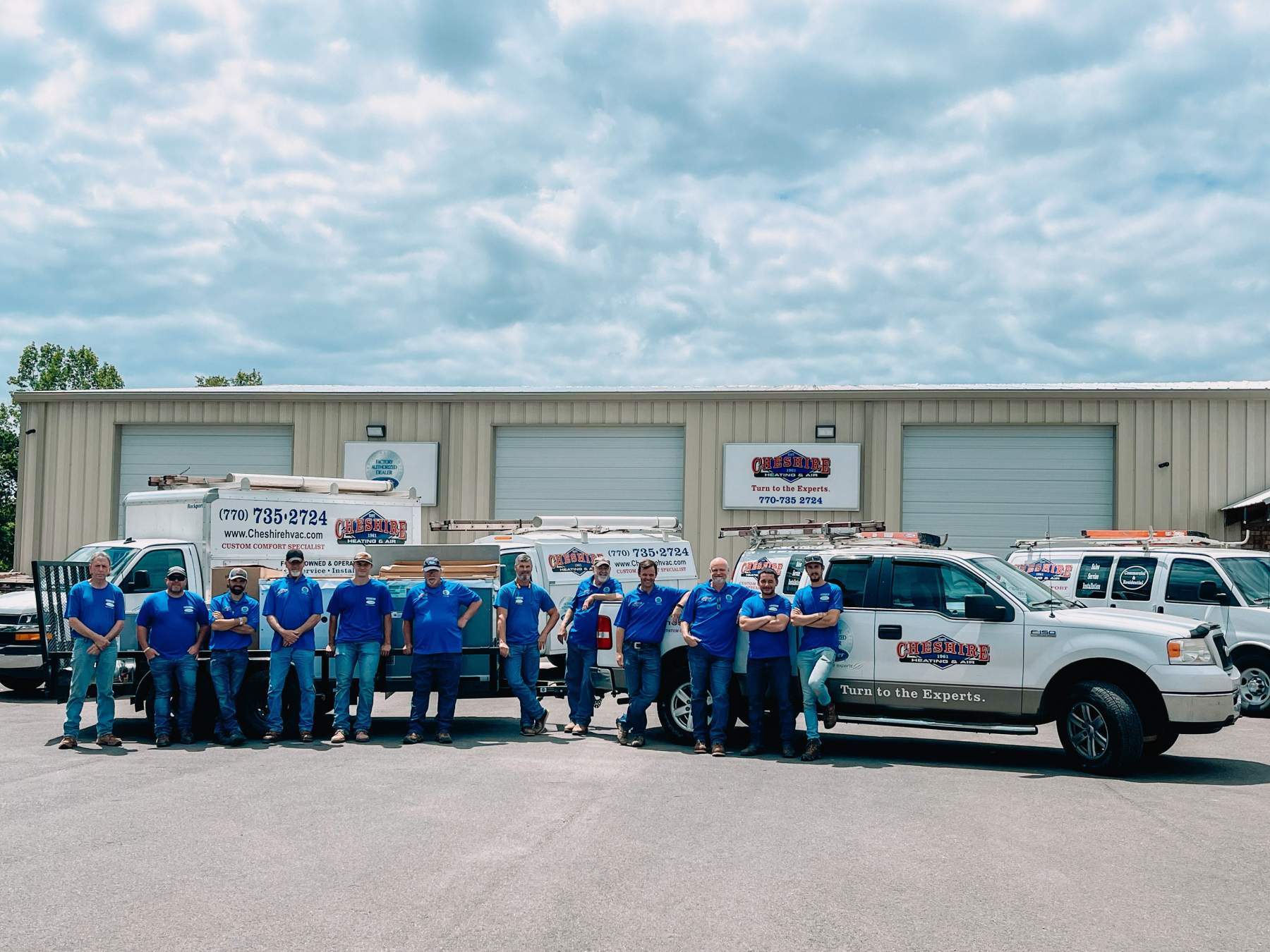 TOP-RATED HVAC MAINTENANCE AGREEMENT OPTIONS
When it's time to update your comfort with a modern cooling system, you want to maximize the rewards of your investment. Peak energy efficiency, cooling capacity, reliability, and equipment life span are the result of top-quality components, customized design, and proper installation procedures. To achieve your highest expectations, call on qualified professionals from Cheshire Heating & Air. Family-owned and operated, we've provided exceptional HVAC services to customers throughout Cherokee, Fannin, Pickens, and Gilmer counties since 1961.
15% discount
On maintenance agreements for new customers.
Print This Coupon
HEATING & AIR CONDITIONING MAINTENANCE
We truly believe that planned maintenance will help to extend and lengthen the life of your system and will also help you save on energy bills while minimizing expensive, inconvenient services call. Call Cheshire Heating & Air today.
AIR CONDITIONING SYSTEM INSPECTION
Suction Pressure
Clean Indoor Unit
Refrigerant Charge
Operating Controls
Check Motor Bearing
Check Blower Wheel
Check for Visual Leaks
Condensate Drain Line
Head Pressure
Clean Condenser Coil
Filters/Driers
Electrical Wiring
Check and Adjust Belts
Change 1″ Air Filter
Clean Condensate Pump
HEATING SYSTEM INSPECTION
Safety/Operating Controls
Check and Adjust Controls
Electric Heat Performance
Clean & Adjust Pilot
Heat Pump Refrigerant Level
Vent Pipe Visual Inspection
Check Blower Bearings/Wheel
Visual Heat Exchanger Inspection
Gas Valve
Thermocouple
Burner Performance
Electrical Wiring
Fan & Limit Control
Change 1″ Air Filter
Test Pilot for Safety
CALL OUR TEAM FOR TRUSTWORTHY AIR CONDITIONING INSTALLATIONS!
Taking advantage of advanced engineering, unmatched SEER, and a long list of leading-edge features, we simplify the management of indoor temperature control while trimming costs and enhancing comfort. Contact Cheshire Heating & Air at 770-735-2724, and we'll complete your project quickly, to your specifications, and with results, you'll enjoy. We're not satisfied unless you are, and that commitment shines through in everything we do.
HVAC MAINTENANCE AGREEMENT CONDITIONS
This agreement goes into effect the day it is prepaid and extends for twelve (12) months
Repair charges necessary to correct defects by this preventive maintenance/inspection will be the sole responsibility of the purchaser
The term of this agreement shall be automatically renewable but subject to price revision on any anniversary date
The services outlined in this agreement will be performed during normal working hours. You may call our office and schedule, we need at least a 10-day notice, or we will give you a call to schedule. Repair service requested by the customer will be provided during normal working hours, on a preferential basis, and accessed normal trip charge/diagnostic fee, in addition to, current rates for labor and materials not covered by warranty. All labor and materials required to maintain units to manufacturer specifications will receive a 15% discount on these services. Emergency service after normal working hours will not be charged overtime rates as long as the maintenance contract is kept current
Repair workmanship is guaranteed for 30 days from the date of repair
This agreement may be terminated upon nonpayment of any amount, when due. This agreement shall automatically cease as of that date and we shall have no further obligation of any nature whatsoever.
**Specialty filters or services are billed in addition if needed per tune-up**
Air Conditioning System Maintenance Agreement, HVAC Maintenance Agreements & HVAC Service Agreements

Ellijay, GA, Tate, GA, Blue Ridge, GA, Ball Ground, GA, Nelson, GA & Jasper, GA
HVAC Maintenance Agreements in Jasper, GA | Heating System Maintenance Agreement Ball Ground, GA | HVAC Service Agreements East Ellijay, GA
HVAC Service Agreements

∴

Air Conditioning System Maintenance Agreement

∴

HVAC Maintenance Agreements

∴

Heating System Maintenance Agreement ∴ Ball Ground, GA ∴ Nelson, GA ∴ East Ellijay, GA